This shop has been compensated by Collective Bias, Inc. and its advertiser. All opinions are mine alone.
#MyGo2Pen #CollectiveBias
Back to school season is in full swing! I just moved back onto campus and while I'm not mentally ready to start classes yet, I was excited to go back to school shopping. One of the first places I went to was Walmart to pick up my planner and these pens. I always color-code my planners, so the Pilot G2 pens were perfect.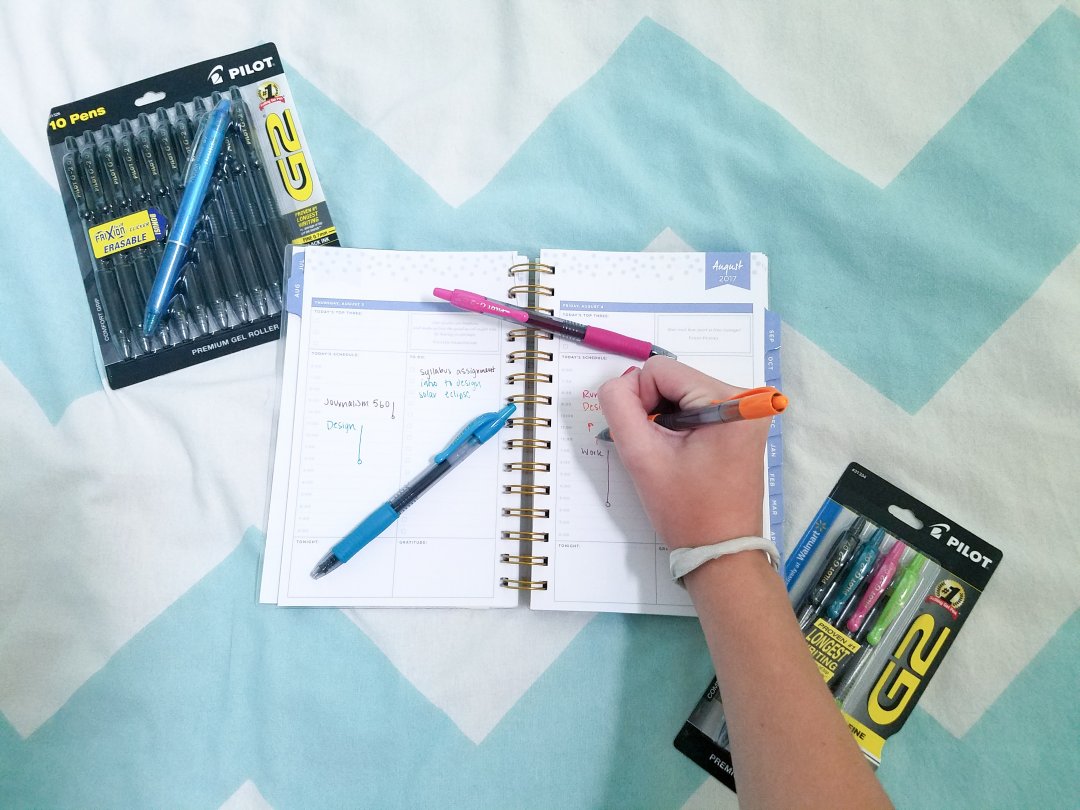 you can shop this image above by clicking on the photo! 
I'm not kidding when I say that all my friends at school use these pens. They're so smooth and don't smear at all. They're the #1 selling pen brand in America, and I can attest that this is well-deserved. Since they're a gel pen, the ink flows super well and you don't have to worry about your ink skipping.
For those that want to go out and buy Pilot G2 pens for themselves, I have a special coupon for you. All you have to do is go to the link and you can save .75 cents on any 4-pack of G2 pens. You can pick them up in the back-to-school section of Walmart.
I have a daily planner, which is perfect for the busy over-achiever. I think the Pilot G2 pen is perfect for those over-achievers, and especially for people on the go. For my classes, I assign a color to each class and then a color for work, my blog, and my sorority. Having this system helps me stay ultra-organized and see what I have for the day at a quick glance.
Lucky for me, the Pilot pens come in at least 20 colors, so I can balance my busy schedule. It also has four different point sizes (I prefer the .07), so you can customize your notes and planner to your liking. If you like hand-lettering, these pens work so well for faux-calligraphy by varying different widths.
On one side of my planner, I have a schedule and on the other side, I have a to-do list. On my schedule side, I list out everything I have due, my work for the day, sorority events and more. On the to-do side, I have an ongoing list of what I need to do for the week, and then a top three list at the top of the page for things that have to be done by that night. Having a way to prioritize things is an essential way to keep your college life organized!
I also color-code my monthly view, but since it's smaller I condense it to big events or tests I have, not every piece of homework. For example, I won't write what time I'm working each day in the monthly view, but I'll write in if there's a big event like a football game that week. Same thing for classes- I'll write when my final project is due but not each little task that needs to be done ahead of time. This helps me glance at my planner and see an overview of how busy I am each week.
Thanks for reading!
xo, Hannah